If only I had my stored that small quantity of drums of paint thinner and paint in a proper storage facility….then my workshop wouldn't have sustained that fire and water damage.
Could have, should have, 'we have done this way for 20 years without any issues'
Incidents happen, but isn't it also much better to have the solutions in place to avoid the hassle of an incident?
Incidents can mean a loss of time, money, property and environmental damage, and if things get worse, injuries or casualties.
Once a solution is in place, it doesn't take much time and effort to maintain it. We can help you to find the best solution for your business.
Why would you use a flammable liquids and Combustible liquids storage cabinet?
A flammable and combustible liquids storage cabinet limits risks associated with flammable and combustible liquids.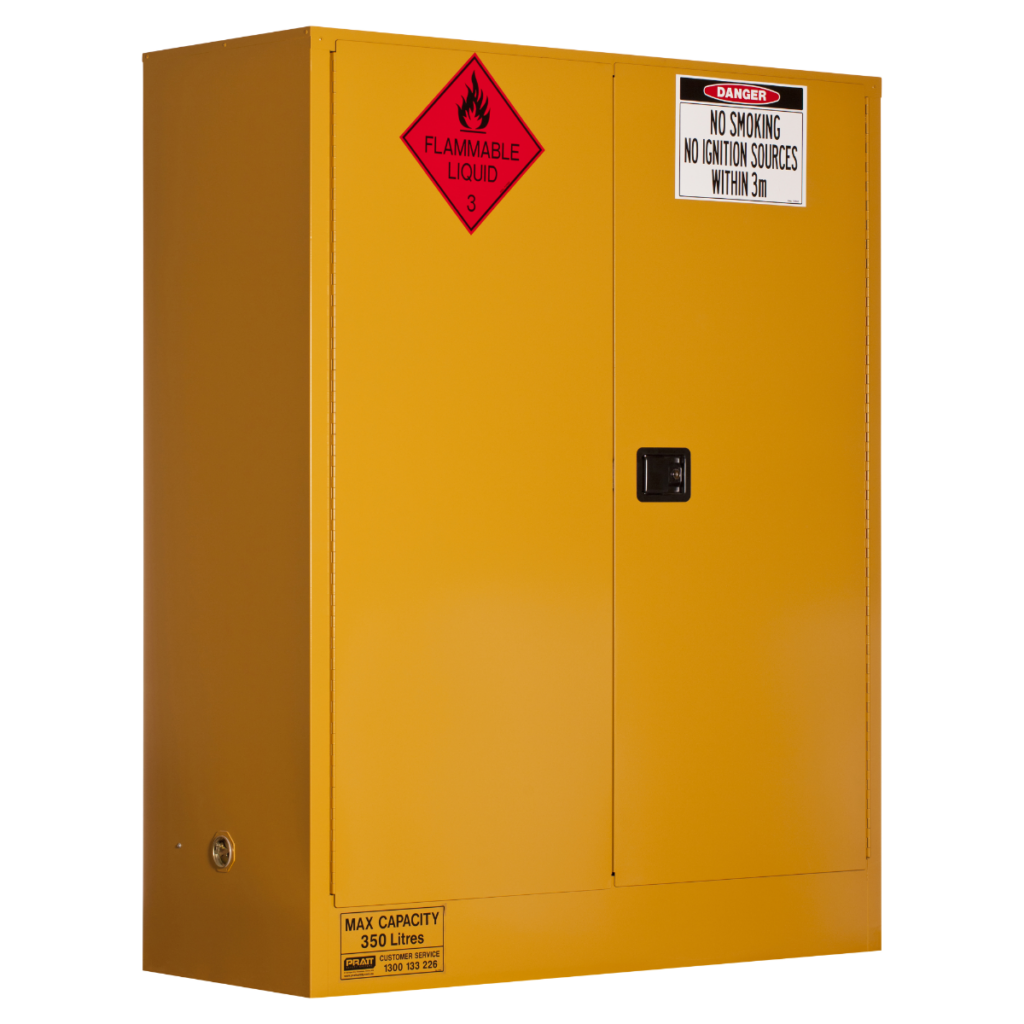 Businesses are responsible to ensure compliance with the local safety regulations.
An important part of compliance for flammable liquid and Combustible liquid storage cabinet is to make sure that you select a cabinet that has been constructed and manufactured according to the Australian Standard 'AS1940:2017'.
AS1940:2017 provides information about:
Cabinet construction and additional construction requirements for cabinets exceeding the 250L capacity.

Cabinet marking

Ventilation provisions

Cabinet location

Exclusion of ignition sources

Storage in storage cabinets
Our high quality indoor flammable liquid storage cabinets comply with the Australian Standard AS 1940:2017 "The Storage and Handling of Flammable and Combustible Liquids".
The range of flammable liquid storage cabinets is suitable for the storage of flammable or combustible liquids. These include flammable liquids such as Paints, Solvents, Petrol, Thinners, Kerosene, Turpentine, White Spirits, Alcohol and Ethanol. Also combustible liquids such as Diesel, Linseed Oil and Pine Oil.